Danika Dreamz bio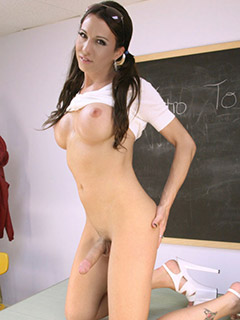 Rate this pornstar:
Rating: 4.02/5 (by 65 raters)
Thank you for rating this model!
You have already rated this model!
Danika Dreamz is a sizzling tranny babe who will make the dreams of anyone with a weak spot for shemales cum true. This is an extensive collection of her videos.
Name:

Danika Dreamz

AKA:

Danika Dreams, Danika, Danika Boudreau

Birth date:

13 July

Birth place:

Montreal, Quebec, Canada

Views:

65808