Eva Lin bio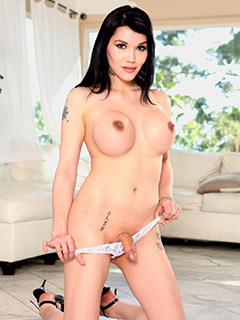 Rate this pornstar:
Rating: 4.30/5 (by 83 raters)
Thank you for rating this model!
You have already rated this model!
Shemale hotie Eva Lin has a huge pair of tits and insatiable desiring for fucking. On this page you can watch her in solo, hardcore, and threesome action.
Name:

Eva Lin

AKA:

Estelle Lamore, Evalin

Birth date:

04 May

Birth place:

Manila, Philippines

Views:

82807