Mia Isabella bio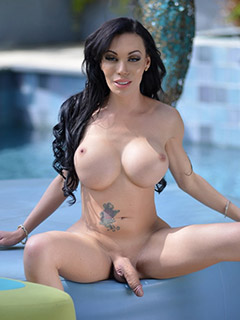 Rate this pornstar:
Rating: 4.31/5 (by 212 raters)
Thank you for rating this model!
You have already rated this model!
This section is dedicated to exotic shemale babe Mia Isabella. We are regularly expanding it with videos showing her in the steamiest and kinkiest scenes ever shot.
Name:

Mia Isabella

AKA:

Mia Bang

Birth date:

30 July

Birth place:

Chicago, Illinois, United States

Views:

184822