Sarina Valentina bio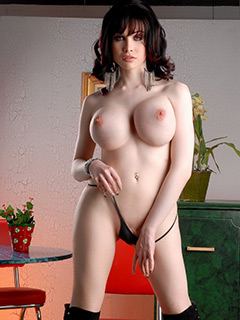 Rate this pornstar:
Rating: 3.80/5 (by 2808 raters)
Thank you for rating this model!
You have already rated this model!
Sarina Valentina is a seductive Blonde whose boobs are just huge. And she has a cock which she gladly uses on girls, boys and others trannies like her.
Name:

Sarina Valentina

AKA:

Alexis Saige, Alexis Sharp

Birth date:

08 October

Birth place:

Philadelphia, Pennsylvania, United States

Views:

1279219