Jamie French bio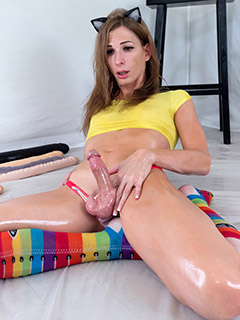 Rate this pornstar:
Rating: 3.91/5 (by 80 raters)
Thank you for rating this model!
You have already rated this model!
This incredible selection of Jamie French shemale sex videos will unveil to you the new lengths at which fetish TS porn can go to ensure your viewing pleasure.
Name:

Jamie French

AKA:

Jamie Coxx

Birth date:

03 July

Birth place:

Dallas, Texas, United States

Views:

142672